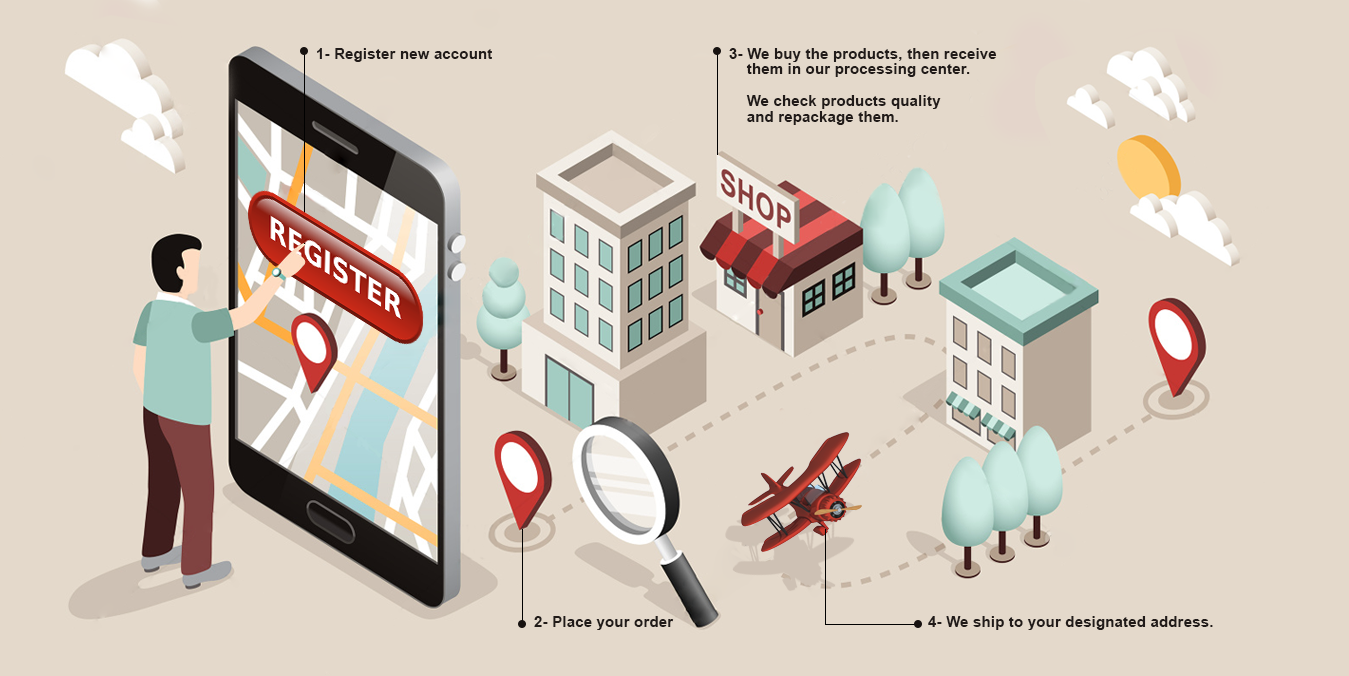 1. Register New Account. Create a Free Account at www.usabuyingagent.com.
2. Place Your Order. Choose the items that you want to buy from your favorite US Stores e.g. Amazon, Etsy, ModCloth, Zappos. Then order with us to buy your requested products.
---
2.1 Create New Order
Click New Order on top menu.
Copy product links, and paste them in the field provided.
Specify quantity, size, and color.
Choose your shipping and payment methods, or decide later.
Check/add/edit your shipping information.
Submit your order.
2.2 Check your Orders
Check all your orders on My Orders tab, at top menu. View a specific order to check all order updates related to that order. For more information, please refer to see How to Order, and How to Check Order Status.
---
3. We Process Your Order.
Once we receive your order, our billing team will calculate the cost. We will send you the First Bill (Product Cost + Service Fee) in 3 to 6 hours. After we have received your payment, we buy your requested items.
By the time your order arrives, We remove unnecessary items like shoe boxes should you request it from us, then we repack your order. If you have multiple orders, we can combine them in one economical box so you can save on international shipping cost. After packing, we weigh the parcel to calculate your shipping cost. Our billing team will update your order for the Final Bill (Product Cost + Service Fee + Local Shipping Fee, if any + International Shipping Fee + Other Charges, if any – First Payment).  For faster processing, you may also deposit an amount sufficient enough to cover all charges, any remaining balance will be applied to your next order or refunded to you according to your decision.
4. We Ship To Your Designated Address.
Once payment is complete, we ship your parcel ASAP. We will provide you all the necessary shipping details and tracking number. It takes 3-14 working days, depending on your location and chosen shipping method for your parcel to arrive in your address.
If  you have questions, or you need assistance from us, you may contact our Customer Service Team anytime via Live Chat Service.